Milpitas Unified School District Governing Board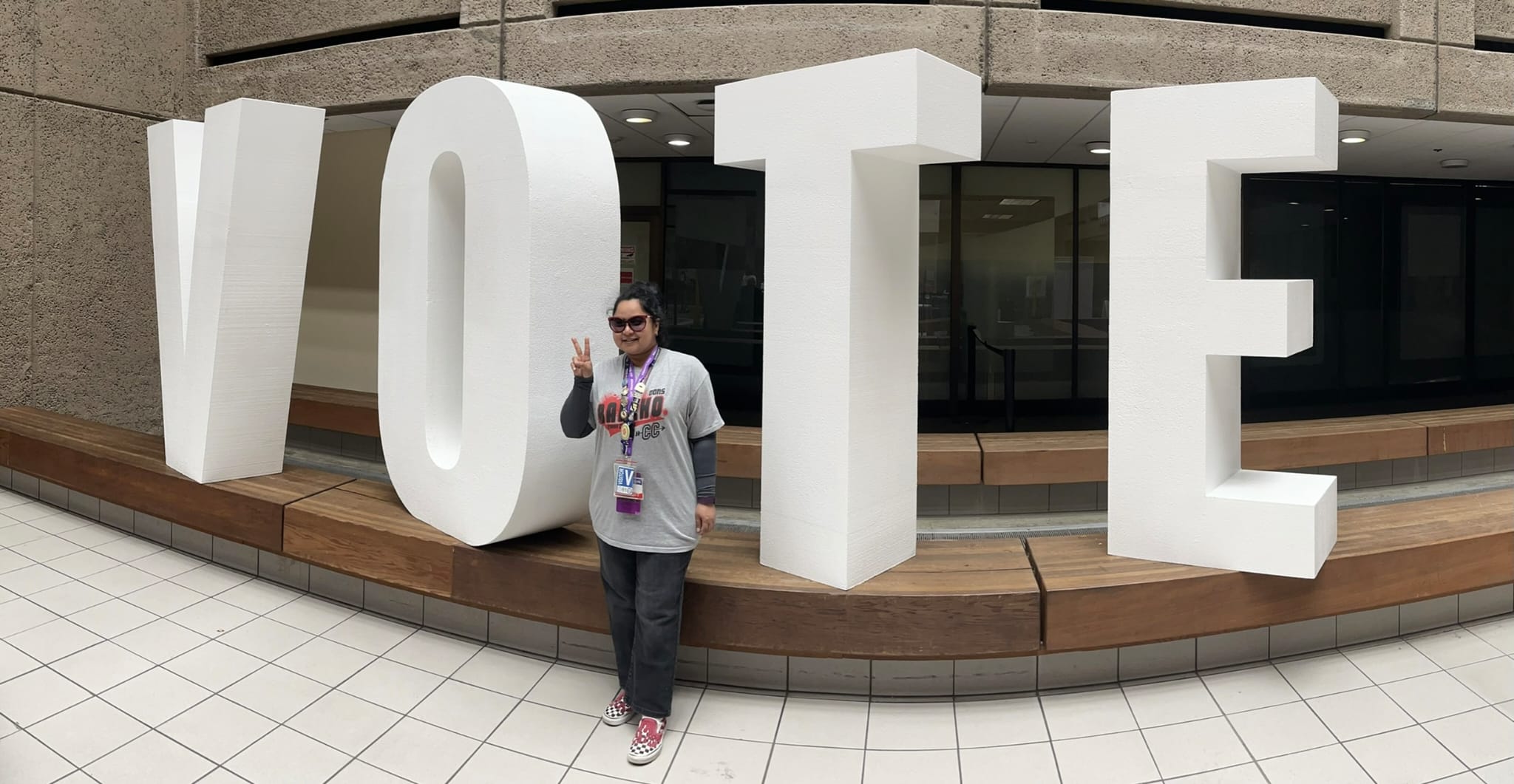 Anu Nakka
https://www.anuforschoolboard.org
Generate opportunities for every student, by inculcating entrepreneurial skills from young age, making them ready for Life's Challenges. Help children to accept people as they are with out any judgement. Focus on wholistic development of children including physical and mental health.
In a recent poll by Choose Children 2022 of likely general election voters, more than half of parents with children under age 18 say they are likely to move out of the Bay Area in the next few years. What do you think are the top three issues affecting our children and families and how will you make our region a place where all families can thrive?

Issues:
1. Affordable Housing
2. Mental Health
Opportunities to learn and grow:
In our School District we started some initiatives to address Affordable Housing (Asking residents if they can rent any rooms they have to all Educators) and started working on Innovation Center for upskilling all students. I would like to work on expanding those initiatives in a large scale. I would like to start Sports programs from Elementary level to improve overall health for all students. I will bring in Industry to partner with our Innovation Center thus providing Internship opportunities for all high school students.


As we have learned over the past three years, without quality, affordable, childcare, parents can't go to work. What will you do to address challenges accessing childcare and preschool programs in our diverse communities?

Research has consistently showed that focusing on preschool activities for children help them do well in K-12 education. I would like to work with non-profits as well Federal programs like Head-Start and state agencies to identify and secure funds that can be used to provide quality childcare and preschool programs for deserving parents, helping them to go to work and be financially stable. In addition, I would like to partner with local industries to generate funds through corporate social responsibility or CSR.

Much of the student achievement gap has been linked to the opportunity gap that children in low-income families and children of color confront (e.g., lack of access to healthy food, preschool, tutors, and enrichment activities). If elected, what will you do to increase equity of opportunity?

I would like to involve other school groups such as PTA/PTSAs to help with tutoring and enrichment programs. When I was president of one of the PTAs, we reached community and local industry to raise lot of funding and used it to provide 25 programs for free to every kid, especially low income and children of color. Some of the enrichment programs we provided are Music, 1:1 Tutoring, Sports Training, and Evening Snacks. I would like to bring that success at a School District level. Encourage school board to provide preschool support for deserving families, as well provide healthy meals.

What steps will you take to support inclusion and outcomes for children with special needs or with disabilities and their families to be fully included in our community?

I work with the motto "accept people as they are". I would like to inculcate this in all students, so they include other children and families into community. I have seen few parents in our school district moving some of the special needs kids to private schools. I would like them to be back at our public schools. I would like to expand and create new programs not just for children with special needs or disabilities, but also for high achievers. Families with special needs or disabilities children needs additional support, which I will try to provide using School District.

There is a mental health crisis among children, youth, and those who care for and educate them. If elected, how will you use the resources of your new role to improve access to mental and behavioral health services?

I would like to increase the number of resources available at school for students to access for discussing mental health issues. I would also create peer groups of students to help each other. I was involved in helping some teens in another volunteer group I worked on, and we saw that children are more inclined to talk about their problems to other children. I would initiate new educational programs that provide meditation, sports as electives to students. Identify specific Federal and State Level programs and grants that can be bought to school district to help behavioral issues.