Morgan Hill Unified School District Governing Board, Trustee Area #4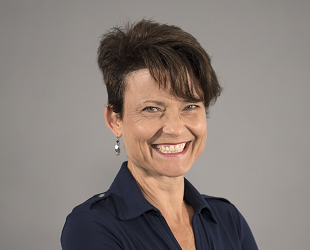 Carol Gittens
I stand for high quality education, and the health, safety, and achievement of MHUSD's students. I stand for equity & inclusion; My mission is to support the social and emotional well being of our district's children post-pandemic; increase overall literacy rates; and promote college and career readiness.
In a recent poll by Choose Children 2022 of likely general election voters, more than half of parents with children under age 18 say they are likely to move out of the Bay Area in the next few years. What do you think are the top three issues affecting our children and families and how will you make our region a place where all families can thrive?

Three critical issues facing this region's children and families are access to safe and affordable housing, access to affordable childcare and pre-school for early learning and social development; and access to preventative medicine and health care and including pre-natal and pediatric care, as well as vision, dental care and nutrition. As a school board trustee I am uniquely positioned to support district-run preschool programs, school-based health screenings and education programs, and partnering with parents and community partners in advocating for affordable housing and community health care centers.

As we have learned over the past three years, without quality, affordable, childcare, parents can't go to work. What will you do to address challenges accessing childcare and preschool programs in our diverse communities?

As a MHUSD school board trustee since 2018, I have consistently voted to support broad and rapid implementation of Pre-school and TK programs across our elementary school sites. I will continue to push to move faster than required by the state. Furthermore, I promote strong partnership with community organizations to expand before and after school care, as well as district supported community centers for children of working parents.

Much of the student achievement gap has been linked to the opportunity gap that children in low-income families and children of color confront (e.g., lack of access to healthy food, preschool, tutors, and enrichment activities). If elected, what will you do to increase equity of opportunity?

As trustee and professional educator, I have mentored and supervised teachers to promote critical thinking across mathematics, language arts, reading, science, social studies, and the arts. I have collaborated with teachers, librarians, and community leaders to implement literacy programs to serve students who are academically at risk. I have led parent and peer education programs serving economically disadvantaged families. In my second term I will continue my efforts to expand programs across the district.

What steps will you take to support inclusion and outcomes for children with special needs or with disabilities and their families to be fully included in our community?

As trustee since 2018, and as a professional educator for 30+ years, I have been a strong champion of equity, inclusion, and access to the highest quality of educational programs for all students. This requires the hiring of qualified special education teachers, maintaining low student-teacher ratios in special needs classrooms, and providing ongoing professional development and support for teachers so that they are able to meet the learning needs of our neuro-diverse student population.

There is a mental health crisis among children, youth, and those who care for and educate them. If elected, how will you use the resources of your new role to improve access to mental and behavioral health services?

It is essential that the district provides school counselors and wellness centers across all school sites. We must continue to strengthen the social and emotional wellbeing of our district's children post-pandemic. As trustee since 2018, I have supported the opening of wellness centers at the middle and high schools. Sites at the elementary schools, and additional counselors will be a priority in my second term.