City of Milpitas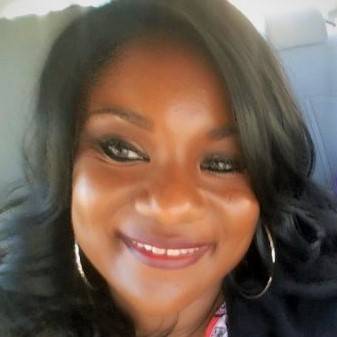 Demetress Morris
https://www.demetressmorris.wixsite.com/citycouncil
I firmly believe our children are the future globally, nationwide, and within their community. Therefore, as leaders, we must encourage early interventions for the developmental issues and practices relevant to childhood education, such as primary learning, and pragmatic application of fundamental knowledge.
In a recent poll by Choose Children 2022 of likely general election voters, more than half of parents with children under age 18 say they are likely to move out of the Bay Area in the next few years. What do you think are the top three issues affecting our children and families and how will you make our region a place where all families can thrive?

The affordability of the area has led many of our top talent of teachers to resign. This robs our families of the ability to get the personalized attention needed to succeed. The parents are often working two or three jobs to provide the essentials for their children, which leaves a void at home when it comes to connecting on what their day was like and providing immediate and constant support for achievement. The way I would address these issues is through policies that change the way we approach these matters.

As we have learned over the past three years, without quality, affordable, childcare, parents can't go to work. What will you do to address challenges accessing childcare and preschool programs in our diverse communities?

The immediate need is to work with the state and local governments to allocate funds to programs as well as organizations that can benefit these families.

Much of the student achievement gap has been linked to the opportunity gap that children in low-income families and children of color confront (e.g., lack of access to healthy food, preschool, tutors, and enrichment activities). If elected, what will you do to increase equity of opportunity?

Implement policies that directly address the lack of opportunity. I would speak with community leaders to ensure that there are safety nets within the community for these families to access daily. The goal would be to collaborate with the school district to make sure that the families are identified in a timely manner for effective interventions.

What steps will you take to support inclusion and outcomes for children with special needs or with disabilities and their families to be fully included in our community?

I am a special needs parent myself and realize that our community requires more funding to address the unique needs of both the student and family. Working within the community I would set up fundraisers and interconnect the local businesses to champion this cause.

There is a mental health crisis among children, youth, and those who care for and educate them. If elected, how will you use the resources of your new role to improve access to mental and behavioral health services?

I would seek to advance care compensation rates through the parity laws while evolving a new payment method of services. This action would improve subsidies to train and develop more behavioral health professionals. Additionally, I find it important to remove regulatory barriers to care coordination as well as information sharing.