Berryessa Union School District Governing Board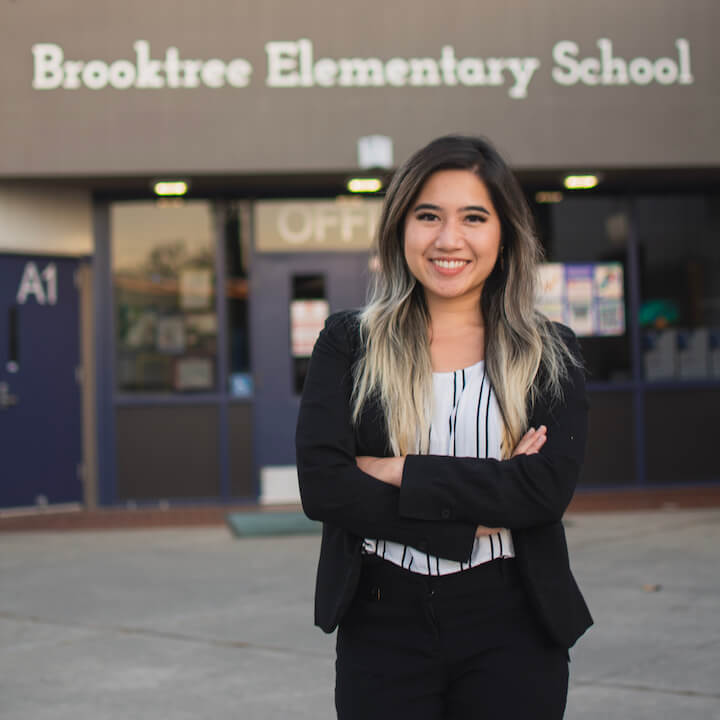 Jaria Jaug
Student success is my number one priority on the school board. Our children are the future of our community - they deserve the best quality education. We must meet students where they are at by providing afterschool programs to help them catch up if they need to, or go beyond if they want to. Families should also always have a voice at the table.
In a recent poll by Choose Children 2022 of likely general election voters, more than half of parents with children under age 18 say they are likely to move out of the Bay Area in the next few years. What do you think are the top three issues affecting our children and families and how will you make our region a place where all families can thrive?

1) Learning loss and equity: Lower income students and students of color are being disproportionately affected, we must provide free afterschool tutoring/homework centers so they can be at grade-level or beyond
2) Affordability: Families are unable to afford the rising prices of living in the Bay Area. To mitigate this, we must provide expanded access to free and reduced lunch & afterschool meals to ensure our students are still being fed
3) Digital divide: More and more students are reliant on internet access in order to succeed in the classroom, we must provide expanded broadband access to ensure that they are able to complete their assignments and keep up with schoolwork.

As we have learned over the past three years, without quality, affordable, childcare, parents can't go to work. What will you do to address challenges accessing childcare and preschool programs in our diverse communities?

Childcare and preschool programs are integral in the success of our communities, working families should not have to stress about what their children will be doing afterschool. We should prioritize and invest in creating ways that our students can have supervised afterschool programs. These afterschool programs can be for tutoring, homework centers, music programs, summer school, or afterschool enrichment classes. The school board should investigate ways we can integrate preschool programs into our elementary schools; it will not only benefit our students' transition into schooling, but it will also alleviate stress of our working families.

Much of the student achievement gap has been linked to the opportunity gap that children in low-income families and children of color confront (e.g., lack of access to healthy food, preschool, tutors, and enrichment activities). If elected, what will you do to increase equity of opportunity?

This is the key reason as to why I am running, every student deserves the best quality education and should be met where they are at. Closing the opportunity gap by providing free services and lunches is a top priority of mine. We must also provide free afterschool programs to help students one-on-one to help them catch up if they need to, or provide enrichment programs so they can go beyond if they want to. The school board must also provide additional outreach to our most vulnerable families to ensure that their voices are heard when tough decisions are being made.

What steps will you take to support inclusion and outcomes for children with special needs or with disabilities and their families to be fully included in our community?

To ensure that children with special needs or disabilities and their families are included, I will advocate for increased outreach and inclusion when making key decisions regarding our special needs programs. We must provide accessible services and fixtures at every school site and have specialized staff to provide additional resources and support. Students with disabilities should also be encouraged to interact with their neurotypical peers as much as possible and be included in the classroom. Classrooms must have inclusive education and include a variety of instructional formats for all students to learn and succeed.

There is a mental health crisis among children, youth, and those who care for and educate them. If elected, how will you use the resources of your new role to improve access to mental and behavioral health services?

We must expand our mental health services at our schools by providing additional resources for our social workers and having safe spaces on every school site. Every student should have access to mental healthcare if they need it. Our schools should serve as a place where students can feel safe and can voice if they are struggling with their mental health. Providing safe spaces on campus, like having a designated room on campus for students to go to when they are feeling stressed, can ensure that our students are able to fully express their distress. Social workers must be available on every school campus and students should be able to easily reach them as well.