Santa Clara County Board of Education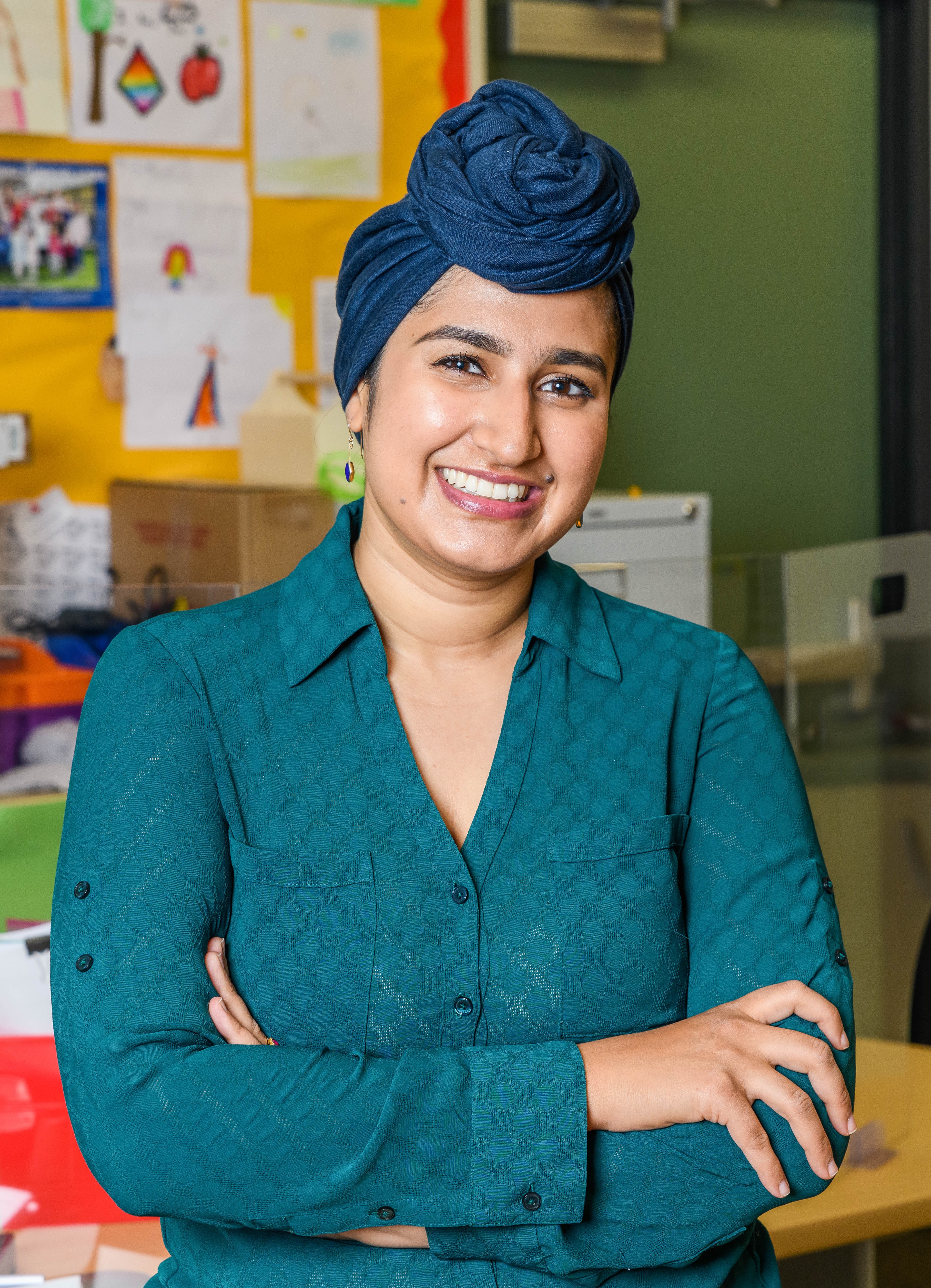 Maimona Afzal Berta
Every child deserves safe and high-quality learning experiences that meet their needs. Families depend on community and school resources to foster child development and student success. I lead as a mother, elected school board member, and a teacher in my hometown of East San Jose because we must address inequities to support every child and family.
In a recent poll by Choose Children 2022 of likely general election voters, more than half of parents with children under age 18 say they are likely to move out of the Bay Area in the next few years. What do you think are the top three issues affecting our children and families and how will you make our region a place where all families can thrive?

The top issues impacting children and families, particularly during the pandemic include: housing, healthcare and food security as well as overall resource equity. Families cannot afford to survive in the Bay Area anymore, which is why we must tackle affordable housing, childcare, and promote living wages. As the co-founder and president of the Digital Equity Coalition, I worked with the Santa Clara County Office of Education to ensure 15,000 children and families gained access to internet connectivity and devices during the pandemic. Our continued advocacy is necessary to ensure vulnerable community members have access to long-term solutions including broadband infrastructure development.

As we have learned over the past three years, without quality, affordable, childcare, parents can't go to work. What will you do to address challenges accessing childcare and preschool programs in our diverse communities?

As a parent of a young child, my public school teacher's salary was not enough to cover the cost of childcare. Many parents find themselves in similar positions. We know that 90% of brain development happens before children enter kindergarten, yet existing early learning resources do not adequately address the demand or need in our community. I would advocate for expanded partnership with school districts, education based entities, and home childcare providers to increase access, quality, and affordability of early childhood education programs. The Santa Clara County Office of Education is uniquely positioned to lead professional development and create new pipelines to support families.

Much of the student achievement gap has been linked to the opportunity gap that children in low-income families and children of color confront (e.g., lack of access to healthy food, preschool, tutors, and enrichment activities). If elected, what will you do to increase equity of opportunity?

We need to take a multi-faceted approach to address the opportunity gap. As a school board member in Franklin-McKinley, we increased after school programming, intervention, and prioritized highly-qualified staff, including specialists to identify and address academic learning gaps and social emotional support that can impact learning. As a teacher, I've expanded inclusion practices and curriculum resources that include culturally responsive teaching. Students also need access to activities that allow our schools to become places where a love of learning is developed. Increasing arts, advocacy, music, theater and sports programs create pathways for youth leadership development and success.

What steps will you take to support inclusion and outcomes for children with special needs or with disabilities and their families to be fully included in our community?

As a special education teacher, I piloted co-teaching inclusion in Alum Rock and collaborated with educators in Mt. Pleasant, East Side and San Jose Unified School District to promote best practices for inclusion. Students need options and resources to support a range of student talents, strengths, and needs. In Franklin-McKinley, I authored a board resolution to increase parent engagement, general and special education collaboration, staff training, and strategic support for English language learners and diverse student subgroups. I will continue to promote equity and inclusion across County programs to ensure all children have access to the least restrictive environment.

There is a mental health crisis among children, youth, and those who care for and educate them. If elected, how will you use the resources of your new role to improve access to mental and behavioral health services?

I've witnessed mental health challenges and increased need for social-emotional services among children, youth and educators in the classroom and community. The pandemic created additional trauma and isolation for all. Two initiatives I've led include: investing in personnel by funding social workers and creating wellness centers at every school site in Franklin-McKinley. Students and staff need safe and accessible spaces that are well-resourced with support. Teachers, administrators, support staff, and parents need professional development and increased partnership with organizations that can contribute to Multi-Tiered Systems of Support (MTSS) to address individualized student needs.