Union School District Governing Board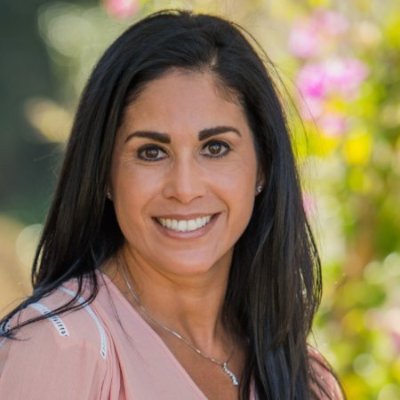 Zoila Herrera Rollins
https://www.zoilarollins4usd.info/
I am running for Union School Board as we need Curriculum Transparency to Parents and Parents rights, I will focus on Student Achievement and bringing our students up to their education level and above where they need to be because of the school closed down.
In a recent poll by Choose Children 2022 of likely general election voters, more than half of parents with children under age 18 say they are likely to move out of the Bay Area in the next few years. What do you think are the top three issues affecting our children and families and how will you make our region a place where all families can thrive?

I feel parents with kids under the age of 18 are moving out because parents don't have a voice in our schools, they are ignored. I will make sure every parents voice is heard and addressed. California get's the most money per student than any other state in our country, with my minor in Finance, I will make sure budget dollars go directly to our kids and their education. I will review all positions within the school district and question if we need these position and move those salaries to the kids. In a business world, this is called layoffs.

As we have learned over the past three years, without quality, affordable, childcare, parents can't go to work. What will you do to address challenges accessing childcare and preschool programs in our diverse communities?

The State of California is starting to implement for younger children to attend school earlier, I will make sure there is a budget for these programs and childcare.

Much of the student achievement gap has been linked to the opportunity gap that children in low-income families and children of color confront (e.g., lack of access to healthy food, preschool, tutors, and enrichment activities). If elected, what will you do to increase equity of opportunity?

Schools now have free lunch programs to all students in all our schools. The gap of student achievement, I will remove some unnecessary hours of subjects that students don't really need such as 7-10 hours of sex ed, let focus on reading, math, english, science, these subjects will prepare our kids to be smarter and ready for the work place.

What steps will you take to support inclusion and outcomes for children with special needs or with disabilities and their families to be fully included in our community?

Every child should have what they need to get a good education, we are in America, this is the opportunity for everyone to be successful. I will make sure there is budget for these special needs children.

There is a mental health crisis among children, youth, and those who care for and educate them. If elected, how will you use the resources of your new role to improve access to mental and behavioral health services?

We need to work with families to help address mental health issues, we need parents involved before we allow outside services to take over our children. Parents have a role in their child's lives, we need to support them.